Looking for the perfect Valentine's Day gift for the man in your life? This Valentine's Day Gift Selection Guide for Men is here to help you find a present that is sure to make him feel loved and appreciated. Whether you are shopping for your husband, boyfriend, father, or friend, we have a wide range of gift ideas to suit any taste and budget. From traditional gifts like chocolates and flowers, to more unique options like experiences and personalized items, there is something for everyone. So, let's get started on finding the perfect gift for him!
9 Mens Valentine's Gifts 2023
A Bouquet Of Flowers
A bouquet of flowers is a classic and timeless gift for Valentine's Day. Whether you opt for a bouquet of red roses, which symbolize love and passion, or a colorful arrangement of a variety of blooms. You can choose to have the bouquet delivered to your sweetheart's home or office, or you can surprise them with a bouquet in person. Adding a handwritten note or card can make this gift even more special and personal. No matter which type of flowers you choose, a bouquet is a thoughtful and romantic gift for Valentine's Day.
The Chocolate Box
A box of chocolates is a classic Valentine's Day gift. A box of assorted chocolates of various flavors, shapes and sizes. Chocolates are often beautifully packaged and presented in attractive and appealing ways. Many people give their loved ones a box of chocolates as a sweet and caring gesture of love and affection on Valentine's Day. Some also contain fruit or other sweets covered in crust. No matter what kind of chocolate it contains, a box of chocolates makes a delicious and sentimental gift that is sure to please the recipient.
Jewelry for Men
Men's jewelry includes traditional and modern pieces such as wedding rings, watches, bracelets, pendants and earrings. Jewelery made from materials such as gold, silver, platinum, wood and stone are stylish accessories for men to express their style and taste. It can also be given as a gift to celebrate a special occasion or to show love and affection. When choosing jewelry for a man, consider not only his personal style and preferences, but also the occasion and your relationship.
A Romantic Dinner
A romantic dinner between you and him on Valentine's Day is a special evening filled with delicious food, good conversation, and lots of love. You spend the day preparing a homemade meal, setting the table with candles and flowers, and pouring glasses of wine. As you enjoy each course, you share stories and laugh together, feeling grateful for the strong bond you share. Dessert is a decadent treat, and afterwards you curl up on the couch to watch a movie, feeling content and happy in each other's company.
A Spa Day For Him
A spa day for him on Valentine's Day is a thoughtful and relaxing gift that allows him to pamper himself and unwind. You can book him a massage, facial, or other spa treatment at a local spa or wellness center, or create a spa experience at home with scented candles, essential oils, and soothing music. He can enjoy a warm bath with Epsom salts, a luxurious face mask, and a foot soak while sipping on herbal tea. A spa day is a great way to show him how much you care and help him de-stress and rejuvenate.
A Weekend Getaway
A weekend getaway is a perfect gift for men on Valentine's Day. It provides an opportunity for couples to escape the daily routine and spend quality time together in a new and exciting environment. Whether it's a cozy cabin in the woods, a luxurious beach resort or an adventurous trip to a new city, a weekend getaway can create memories that last a lifetime and bring couples closer together. This gift not only shows how much you care, but it also allows for much needed relaxation and rejuvenation, making it the perfect way to celebrate the special bond between two people in love.
A Gift Basket
A gift basket is a great option for men on Valentine's Day. It provides a thoughtful and personalized touch that shows you put effort into choosing a gift that is special and unique to them. Gift baskets can be tailored to suit the recipient's interests and tastes, whether that's gourmet food, wine and cheese, sports gear, or grooming products. The possibilities are endless and the presentation of a beautifully arranged basket can add to the surprise and delight of the gift. Whether your significant other has a sweet tooth or a love for luxury items, a gift basket can be customized to their liking, making it a perfect choice for Valentine's Day.
A Gift Certificate
Gift certificates are the perfect gift for men. Allowing the recipient to choose the gift themselves makes it a practical and thoughtful choice. Whether it's for a special occasion like a birthday or just a token of appreciation, gift certificates give the recipient the flexibility to choose one that fits their individual tastes and style. You can choose what you want, so it is also recommended for those who are not good at shopping. If you're looking for a gift guaranteed to be a hit, give the special man in your life a gift certificate.
A Homemade Gift
A handmade gift for him this Valentine's Day is a thoughtful and personal way to show your love and appreciation for your significant other. Ranging from jam-packed scrapbooks to more elaborate projects. The key is to put thought and effort into the gift and choose one that reflects your partner's interests and personality.Whether it's a handmade gift or a gift you designed together, a handmade gift is sure to please on Valentine's Day. .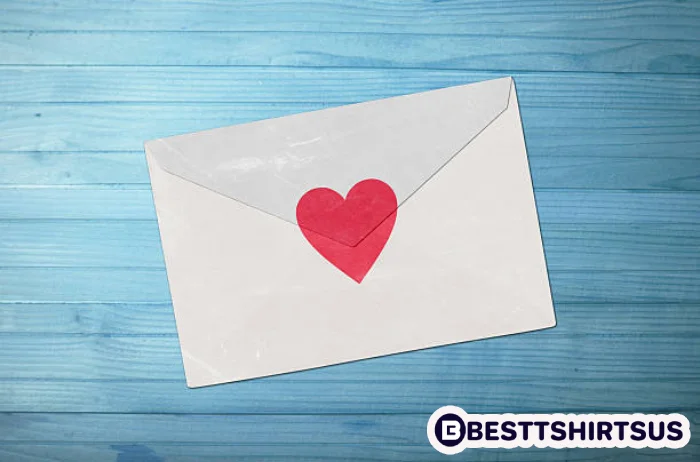 Final Thought
Valentine's Day is a special occasion that requires thoughtful planning and preparation. The gift you choose for your significant other should reflect the love and affection you feel towards them. The above Valentine's Day Gift Selection Guide for Men is designed to help you make a thoughtful and meaningful decision. Whether it's a luxurious piece of jewelry, a romantic getaway, or a simple but heartfelt gesture, the most important thing is to put thought and effort into your gift selection. Show your love and appreciation this Valentine's Day with a gift that they will never forget.